Delta Tau Delta Fraternity National News
News
This winter, the men of Iota Xi Chapter at the Florida Institute of Technology took part in a project to clean up the South Vero Conservation Land in Vero Beach, Fla. Over 30 chapter members made the hour-long road trip, and their service made the conservation land safer, cleaner, and us-able for camping.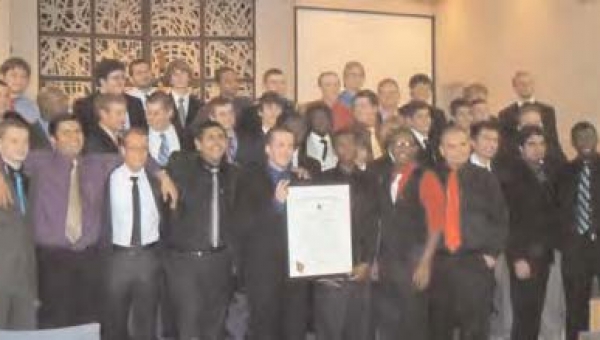 Delta Tau Delta Fraternity National News
News
On Saturday, Nov. 20, the Florida Institute of Technology Crescent Colony was chartered as Iota Xi Chapter. The Delts from Iota Nu at Florida Atlantic University performed the Rite of Iris and Ritual on campus. Forty men were initiated with a GPA of 3.05. The colony was first recognized in April 2009 and received approval to charter in October 2010. The notable guests in attendance included Alan Brackett, Delta Tau Delta International President, and Rosario Palmieri, Southern Division President, as well as many parents and members of the FIT Greek community.